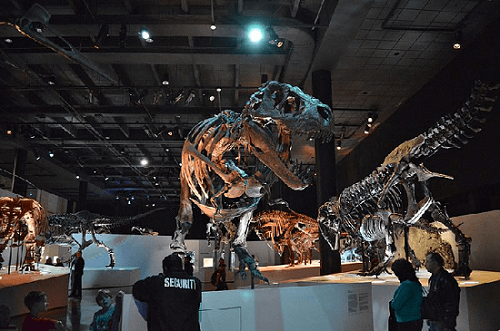 Summer is here and there is no better time to go out and enjoy your time off with friends and family. Living in The Belmont Apartments in West University, you don't have to go far to enjoy the best activities Houston has to offer. From charming bars and restaurants to local events and upscale shopping areas, the options are near limitless!
Don't get overwhelmed. To help you narrowing down the choices, here are the top 4 fun things you can do now around the Belmont Apartments in West University.
Enjoy Music Under the Stars at Miller Outdoor Theatre
Exciting and romantic activities doesn't have to be expensive. In fact, you can enjoy a night full of stars and finest symphonies completely FREE! The Houston Symphony will host 4 free performances this July at the Miller Outdoor Theater. Experience masterpieces such as Dvořák's Symphony No. 7, Stravinsky's beloved Firebird, and Prokofiev's Classical Symphony. The performance will feature the world-famous conductor Christian Reif, along with many exquisite talents in the classical world like Gabriel Martins and Michelle Cann.
Visit the concession stand and get your fixes before the performance, or just bring your own foods and beverages. Either way, the concert will surely please your family and left you wanting more. Visit houstonsymphony.org to learn more about the location and date.
Not a fan of classical music? Worry not! The Miller Outdoor Theater also offers a diverse set of venues including jazz, dance, pop, or any genre that you can think of. Just go to milleroutdoortheatre.com and pick your jam.
Go on a Bike Ride at Brays Bayou Greenway Trail
Popular to many locals, the Brays Bayou Trail spans across southwestern Houston, offering access to countless beautiful attractions, neighborhoods, and parks. If you are new to the area, you don't want to miss out on this gorgeous trail.
Along the way, you'll get to enjoy many natural wildlife and plants, and some of the most iconic locations in Houston such as the Houston Zoo, the city's museum district, and the famous Japanese Garden in Hermann Park.
No matter your fitness level, there is always something for everyone. Challenge yourself with an 8-miles run or just access the trail from Hermann Park and enjoy a relaxing 30-minute ride.
Check Out the Dinosaurs at Houston Museum of Natural Science
Are you a fan of dinosaurs? Now is your perfect chance to witness some at the Houston Museum of Natural Science. Celebrating the 10-year anniversary of the Morian Hall of Paleontology, HMNS is hosting the "Rock n' Roar Summer" event where the most terrifying prehistoric monsters are back on display.
Movie buffs will love "Dinosaurs of Antarctica", a movie about the earth-shattering discovery of new dinosaur fossils, made possible by the melting Antarctic ice. When you're done, experience what it's like to be at the highest point on Earth with the exclusive "Everest" movie at Houston's very first IMAX screen in Wortham Giant Screen Theater.
With a plethora of attractions, the Houston Museum of Natural Science will provide a day full of fun activities, away from the heat for your family.
Drink A Cold Beer at Little Woodrow's in Rice Village
Located in Rice Village, Little Woodrow is known for its drink specials and Trivia Tuesday with the big 22 oz. beers. Enjoy Tuesday $3 domestic drafts, $4 well drinks, and $5 select calls.
Choose a spot on their lovely patio and have a great time with your friends! Plus, bring your student ID if you're from Rice University to receive a discount on shots and beers. Little Woodrow's address is 5611 Morningside DR Houston, Texas 77005.
Living at The Belmont Apartments in West University
There are many more places to be discovered when living at The Belmont Apartments in West University. Not only that, but the walkable Upper Kirby neighborhood makes it very convenience to run errands, spend time outdoor, and visit local businesses.
With a great location and amazing amenities, The Belmont offers an ideal place for you to work and raise a family in a thriving community. Come explore The Belmont Apartments. Take a virtual or in-person tour and find your new home. To learn about current lease specials and schedule a tour, contact us now!